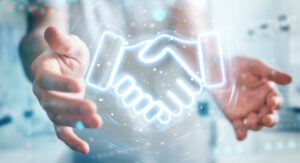 Our Mission
Is to always be ready to provide our clients with perfectly matched candidates in response to their unique staffing concerns and talent interests.
In support of achieving this important mission for our clients. We are 100% focused on keeping our active employees and developing talent network, fully engaged, and excited to work with us, every day.
We believe, by continuing to make real connections with talented healthcare specialists and related professionals in all of our market regions. That we will be able to fulfill a much larger volume of ongoing assignments and search requests for our clients, with even faster turnaround times.
Interested in learning more about our customizable search and staffing programs?
Our Process
When healthcare systems request our assistance to fulfill their critical staffing vacancies and unique talent shortages for their organizations.
We know through experience. The faster we learn the details of what particular workforce challenges they are facing.
The more effective we will be at collaboratively determining which customizable service solutions can be utilized to help them achieve their desired staffing levels and hiring goals.
For immediate search and staffing help, please request services here. We will respond to you shortly.
How to
Establish a Relationship
Since inception, our founders believe in establishing open lines of communication, and developing real trust, with every one of our healthcare customers.
We also firmly believe that true client partnerships can only be accomplished after we have produced exceptional results for our clients.
Receive
Dedicated Support
Once our healthcare team has gained a thorough understanding of our client's unique talent interests, budgetary objectives, and compliance standards in more depth.
We can begin presenting their hiring managers with any known candidates we consider to be a potential match. And we will continue to strategically source great candidate's until the perfect match has been accomplished.
Great Service
Client Fulfillment
Once we have identified the appropriate talent that our client would like to schedule or hire for their organization.
We will make certain each candidate has the appropriate credentials, experience, availability, and licensure, prior to the start of any placement or confirmed assignment taking place.
It is also part of our culture at Infinia to be there for our clients, every step of the way, from initial service consultation, through fulfillment.

Click here to see our reviews